Introducing: Unlimited Sound!
It's not been an easy time for the entertainment industry to say the least. Coronavirus restrictions across the UK have brought a huge amount of uncertainty to the hospitality and events sectors. What would usually be a jam-packed calendar year for weddings, parties and discos is now a distant reality.
We speak to Unlimited Sound about how the coronavirus pandemic has affected their plans for sending DJs to events and how tough times often lead to creative solutions.
So what do Unlimited Sound offer?
Since 1992, Unlimited Sound have been providing DJs and mobile discos for a range of events, including: weddings, corporate events, as well as pubs and clubs.
Unlimited Sound also offer the service of professional comedians, as well as VJ's (video jockey's) and professional lighting and PA systems.
What got you into DJing?
I started Djing when I turned 14. For my birthday that year I got some old twin decks, (still had 78 speed!) some small speakers and a bank of four flashing lights from my parents.
The football team I played for were trying to raise money for a football tour, so I put on a few events for my friends at the club and that started it all.
After making a little money for the football team, I found I could make more from doing something I actually enjoyed, rather than my newspaper round! Unlimited Sound was set up there and then.
What's your favourite song to get the party going?
It's got to be Robin S - Show Me Love (Stonebridge Remix). Timeless.
What's the best event you've ever played?
Hands down, a Formula One weekender at the Spa Grand Prix in Belgium.
Do you prefer working with vinyl or digital music?
From both a practical and working perspective, digital is a much more versatile format. It's also much less backbreaking than what I started with – carrying boxes upon boxes of 12" records through a venue!
Having said that, I still have my vinyl collection and it would take an awful lot for me to part with it.
What are you working on at the moment?
Right now I've had to think quickly and work outside the box. So I've set up a targeted events company called Drive in Films in order to move with the current coronavirus restrictions.
Drive In Films allows us to provide entertainment for people in a socially distanced and responsible way. We use the same experience and skill of putting on an event, but just slightly differently.
We've been delivering Drive-In events across the summer with the help of a few friends and fellow DJ's, with some of the highlights being the venue at the National Trust in Stowe and the Porsche Club GB!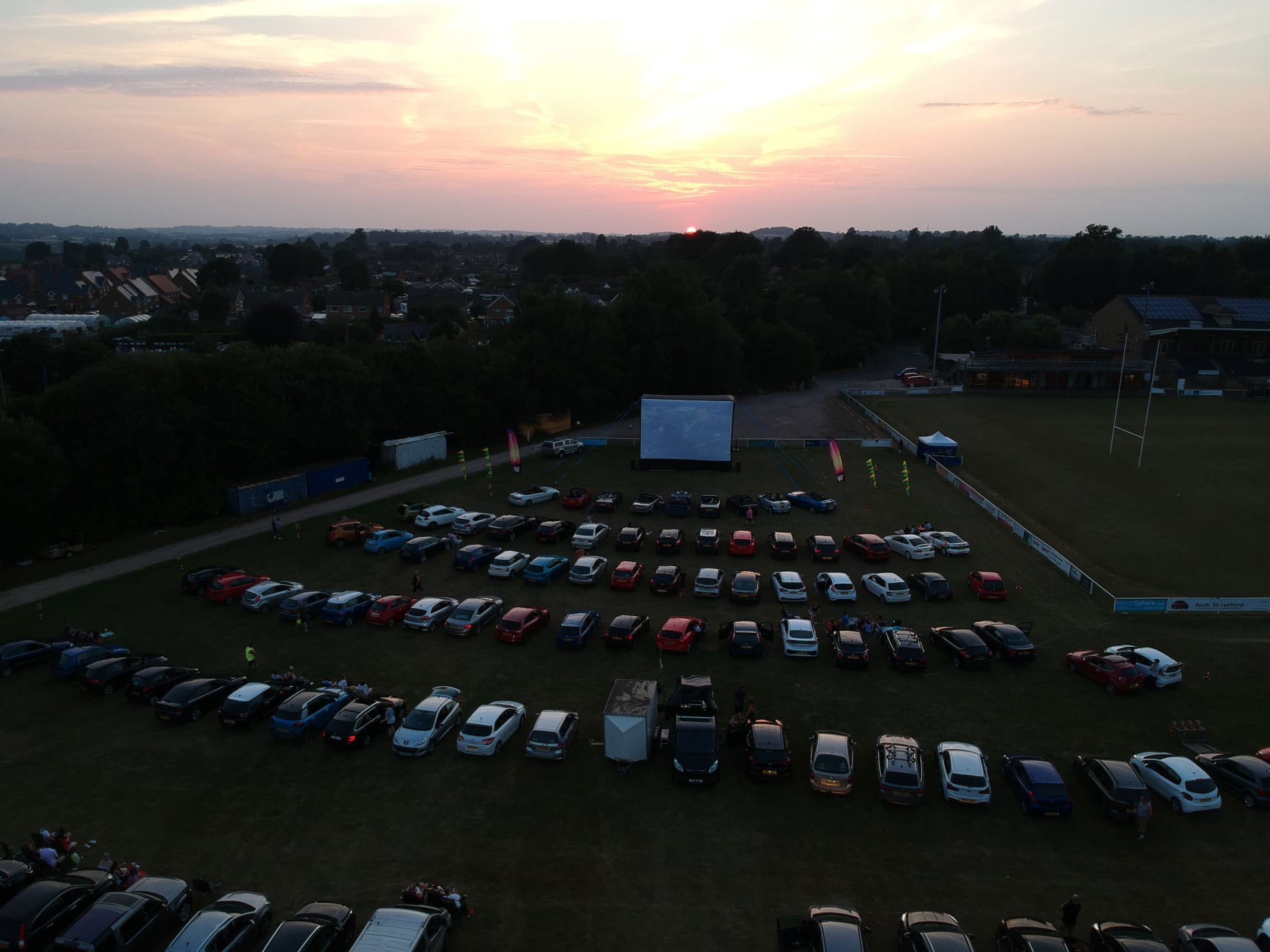 Drive In Films gives people a chance to enjoy socially distanced entertainment.
What would you normally be doing at this time of year?
Usually at Unlimited Sound we would be coming to the end of the wedding season and starting 'theme season' at various pubs and clubs. Christmas parties, Hallowe'en parties, that sort of thing. Obviously, these can't now go ahead.
What do you think the future holds for DJs?
In my opinion, there's always a place for someone to curate music for dancefloors and events. The skill is in knowing the music, understanding your audience and making them happy in the moment. That's really important.
Of course, there are plenty of tools and playlists to help with that, but the skill lies in pairing the many options you have down to a few amazing tunes that the audience will want to dance all night to.